Barratt makes big ad push for its core range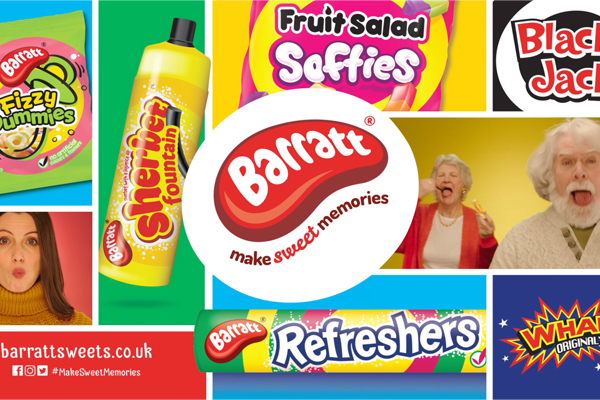 Tangerine Confectionery has invested £800,000 into a new range of television adverts to promote its core Barratt range.
The adverts will be shown via television and Video on Demand (VOD) throughout May, to promote Tangerine's Softies range – the soft gum twist on classic Barratt brands such as Dip Dabs, Refreshers and Fruit Salad.
A shorter second commercial will also showcase other staples of the nostalgic range including Sherbet Fountains, Wham, Black Jack, Milk Teeth and Fizzy Dummies. The adverts have been designed to showcase the brand's appeal to childhood memories and nostalgia, focusing on the joy of experiencing sweets.
The investment is the latest marketing push for Tangerine's Barratt brand following its relaunch in 2018. Since its return to market, Barratt is now worth £35m with the Softies range valued at £4.7m, growing 85% year-on-year.
Russell Tanner, marketing and category director at Tangerine Confectionery, said: "This advertising investment represents a real opportunity to widen brand awareness through a targeted television campaign, expected to reach nearly 7.5 million consumers. Our last television campaign drove an uplift in sales of more than 40%, and we expect to see similar results this time round.
"Barratt is our most popular range and our Softies products have proven themselves a hit with all types of consumers. We've designed these adverts to showcase the playful nature of our sweets and expect them to resonate well with our audiences and convert into customers."