Sun-Maid Sour raisin snacks launched in UK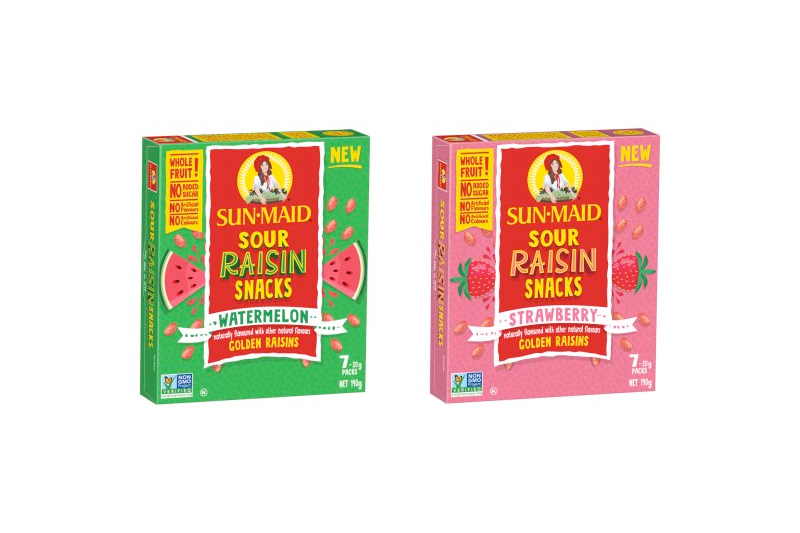 S&B Herba Foods has launched Sun-Maid Sour Raisin Snacks in the UK – a healthy fruit snack.
These naturally sweet and sour fruit raisin snacks are made with whole fruit. They have no added sugar or artificial ingredients, colours or preservatives, making them a great choice for parents in search of a healthier fruit snack for their children.
"They are ideal for a play time snack or lunch box treat – although we know that adults will love them too," said Shirley Griffiths, marketing manager at S&B Herba Foods.
Sour Raisin Snacks come in two varieties: Strawberry and Watermelon and are simply golden raisins infused with natural fruit flavours.
"The introduction of the Sour Raisin Snacks broadens our product portfolio and meets the growing trend for less processed, no added sugar, snacking options," said Griffiths.
The products are available in Waitrose and retail at £3.50 for 140g (7 x 20g).
The launch is being supported by a media campaign, including print and social media.